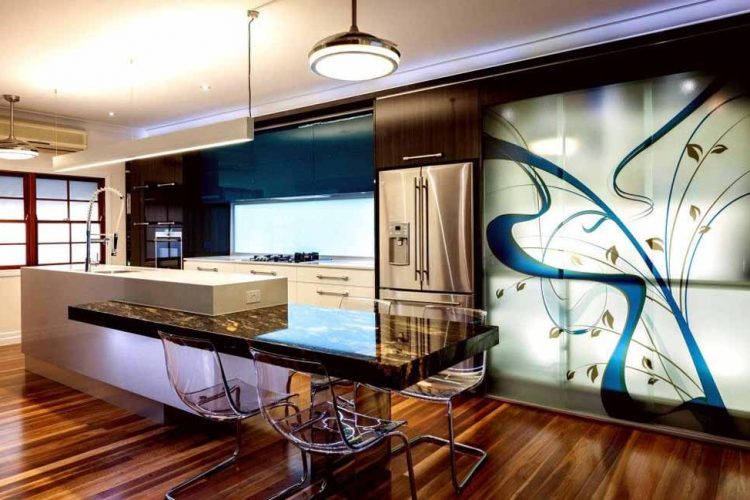 House Design
If you are one of those people who consider the terms modern and contemporary to be interchangeable you might get into difficulties when it comes to kitchen design according to the kitchen professionals.  While many kitchens have elements of the two merging happily, contemporary kitchens can easily be identified by certain specific elements.
To confuse you even further, a contemporary kitchen is more modern than a 'modern' kitchen because it incorporates all the latest trends. Here is a list of elements you can expect to find in a contemporary kitchen.
A mix of different textures, colours and shapes all blended in together. For instance, you might see turquoise countertops and splashback with warm, wood grain floor and cupboards.
A splashback that is quite different from the surrounding walls in colour and texture.