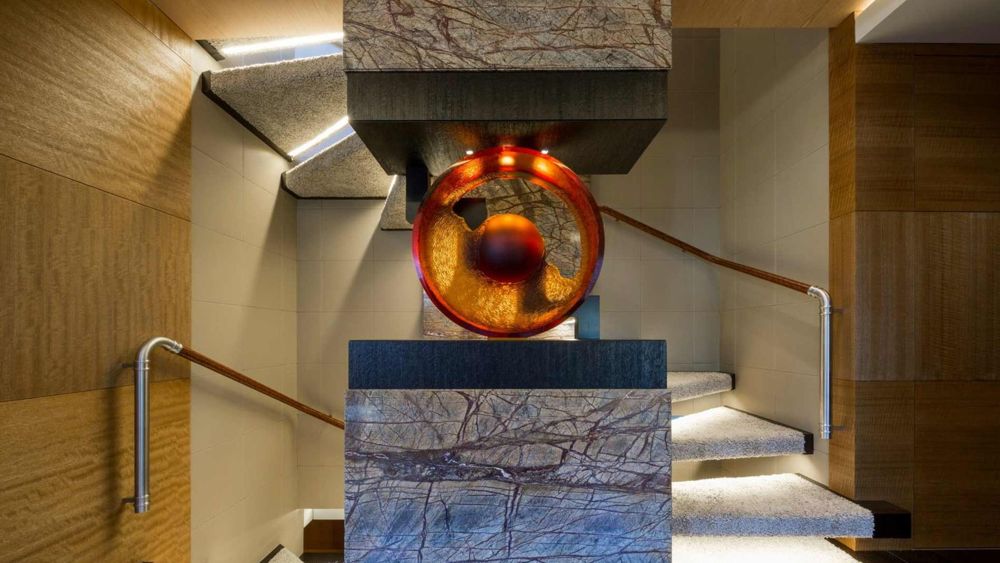 To those who've had anything to do with yachts or have taken an interest in their design, the name Sam Sorgiovanni will surely be familiar. Having studied Industrial Design and gained his BA in that subject many years ago, Sorgiovanni then worked for many years with the Australian shipbuilder Oceanfast, where he gained valuable, world-wide experience in yacht design and was mentored by the legendary Jon Bannenberg.
He has won many awards for his creative and innovative superyacht designs over the years and his name and reputation have become widely known and respected – deservedly so. His passion for design, dedication to detail and excellence have seen him establish his career in a way that will stand out as the ideal for future generations to attain.
In 1997 he decided to follow his dream to set up his own design business and Sorgiovanni Design Studios was born. Working from his studios in Fremantle, WA, he and his team of experienced and dedicated designers together create many illustrious and beautiful super yachts of all sizes; graceful ships that can be seen in many harbours worldwide. They offer many services such as interior and exterior yacht design, residential design, transport design and project management, with their designs starting life as hand drawn sketches that can quickly be turned into 3D computer drawings and comprehensive 2D documentation.
Sam Sorgiovanni claims that his clients are the ones who give him inspiration for the many beautiful and innovative designs he comes up with as they share their dreams and aspirations with him. He also points to the Australian way of life that so often revolves around the sea and sand of the famous coastlines as playing a major part in his interest and ability to design super yachts. Put these two factors together with his own passion and creativity and it is little wonder that the awards keep rolling in.
A few years ago, Sorgiovanni was honoured to be inducted into the Australian Superyacht Industry Hall of Fame and he continues to represent that industry wherever he goes, travelling worldwide to consult with clients and shipbuilders in their amazing projects for resort style yachts. To every yacht design he works on he adds his signature of excellence, insisting on only the best materials and products be used in the implementation. Often, these are Australian products that he has no hesitation in recommending when they attain to the high standards he requires.
Sam Sorgiovanni recognises the importance of keeping one eye on the past to avoid mistakes while learning from the experiences of past designers, while also looking forward to what the future holds in yacht building with new technologies and materials.  This allows him to create designs that are both practical and beautiful; much desired by those looking for a unique and distinctive yacht.