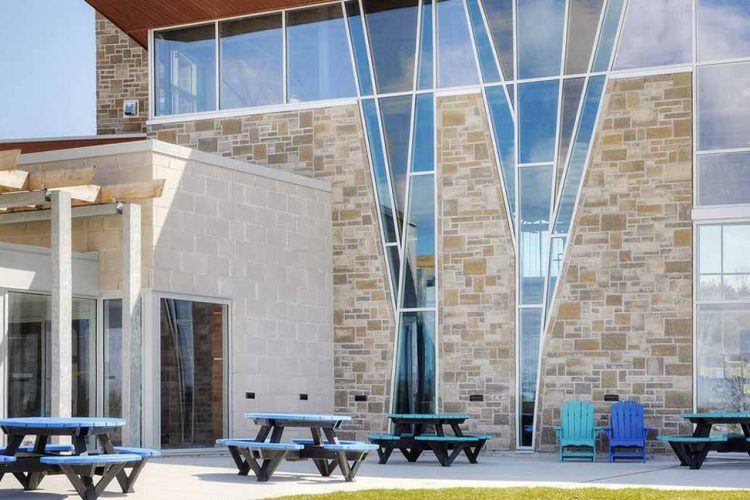 Commercial Design
Many commercial applications can be found for limestone blocks. These strong and durable blocks can be used for stairways, walls and paths outside a commercial or public building, enhancing the area so that customers are drawn to it. Stone cladding can also be used for the walls of such buildings, making them both beautiful and functional. A stone wall is not likely to wear out or crumble away, even in bad weather.
While weathering does occur with rock, it is most likely to be in the fine details, such as if a name was carved into the rock, or at the very corners of the building the edges may wear from sharp/ to rounded over many years.
Construction Ventures Guide advise that many commercial or public buildings are large structures, making them perfectly suitable for an internal feature wall of limestone. This can really improve the looks of the place and become a feature that people go to see, as well as to do whatever it is the building is for.  Libraries, art galleries, museums and many other public buildings are ideal for the installation of a limestone feature wall.
Many such buildings can be made almost completely with stone. Outside, stone can be used as a footpath, driveway, staircase and for walls dividing areas or going up each side of the staircase. It can be used for retaining walls for terracing and garden walls in the landscaping, enhancing the look of the garden or grounds of the building.